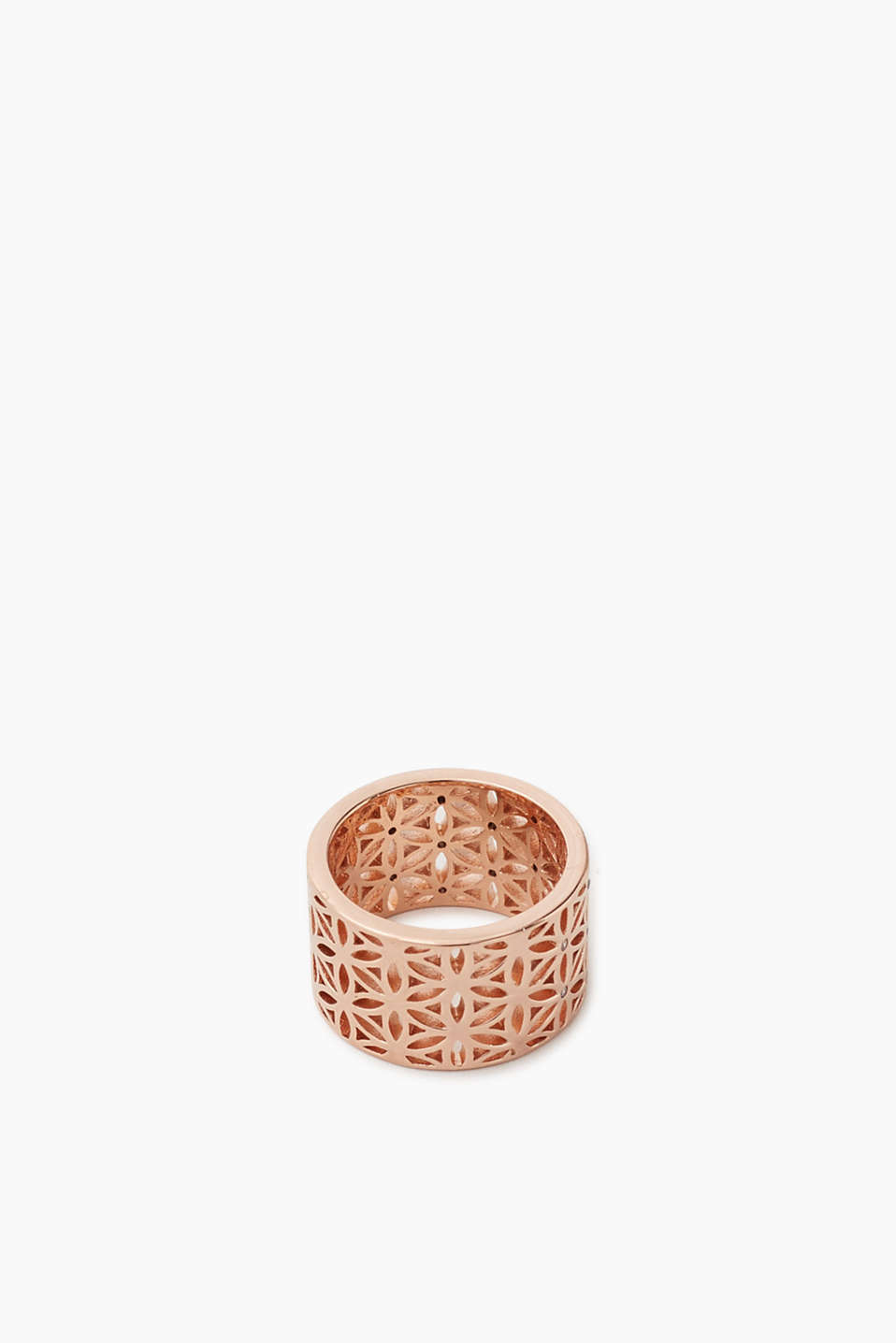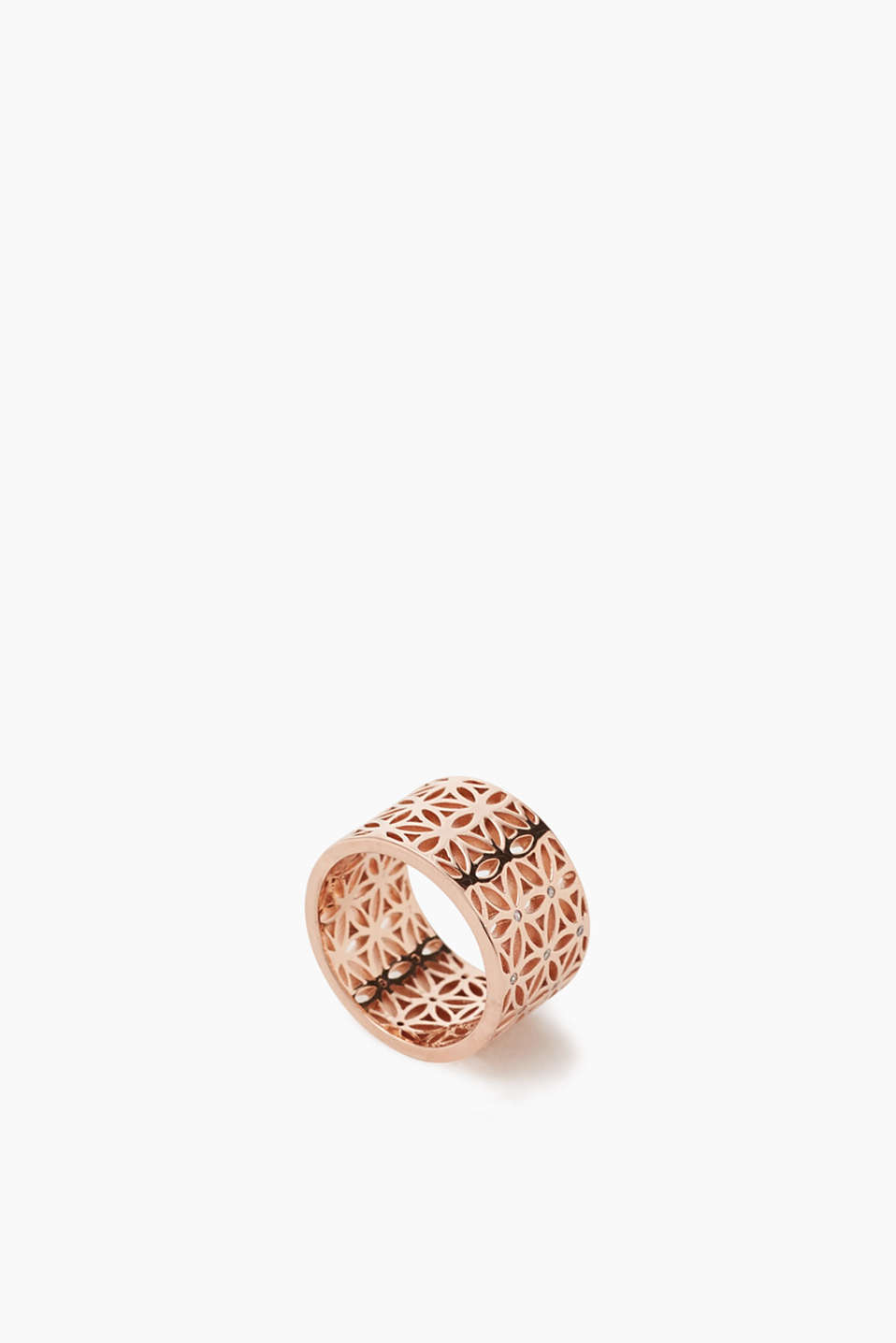 ESRG02754C
Details
ESRG02754C
Metal ring with rose gold plating, flower ornament and white stone, width approx. 13 mm
Elegant zirconia stones sparkle on the chased flower that adorns this polished ring.
The ring is finished in high-quality metal with 18 carat gold plating (750 gold) and a palladium coating to seal and prevent tarnishing.
The zirconia stones are synthetic crystals manufactured to look like diamonds.
The logo cardboard box is suitable for storage and gift packaging.
Size info
Width: approx. 13 mm
Height: approx. 2 mm
Material and care
Metal with 18 carat rose gold plating
Zirconia